Turbulence @ G20 Protests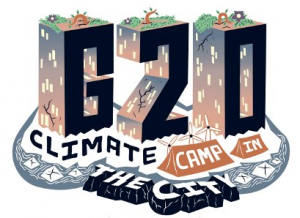 Copies of the latest issue of Turbulence will be being distributed at today's (April 2, 2009) G20 protests in London.
For more information on the protests, see the following websites:
Climate Camp | G20 Meltdown | Stop the War Coalition | Put People First | G20 Alternative Summit | Indymedia UK | London Indymedia
You can sign the petition against the University of East London's last minute cancellation of the G20 Alternative Summit here.
A Turbulence editor will be being interviewed live from the G20 protests on the US' KPFA community radio's Morning Show between 15:05 and 15:15 GMT today. Tune in to 94.1 FM.

Tweet
comments