Turbulence @ Climate Camp '09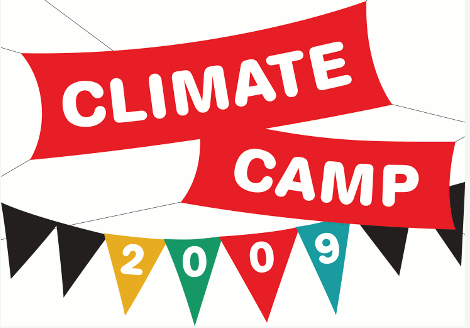 Turbulence will be attending the 2009 London Climate Camp, the location of which was finally revealed a couple of hours ago. The Camp, which begins today (August 26) and runs until September 2, is being held on Blackheath, off Shooters Hill, in London.
MELTDOWN: The Economic Crisis and the Climate Crisis
London is the epi-centre of global capitalism. If we want to stop climate change, we need to start here.
Can we stop climate change within a capitalist market economy? And if not, why not?
If the answer is no, then what kind of economic system might deliver environmental stability and a decent quality of life for all?  And how can we go about achieving it, given how powerful capitalism is as an ideology, and the time-frame within which we need to act to prevent runaway climate change?
Featuring Keir Milburn (Turbulence magazine) and three other speakers.
The workshop takes place on Friday August 28, 20:00-21:00 in the main marquee on site in Blackheath.
Full workshop timetable here.
Climate Camp Logistical Info
Directions | Map | Nearest Tube: Blackheath or Greenwich
Websites: Climate Camp | Indymedia | Guardian live-blog

Tweet
comments