Urgent Appeal for Donations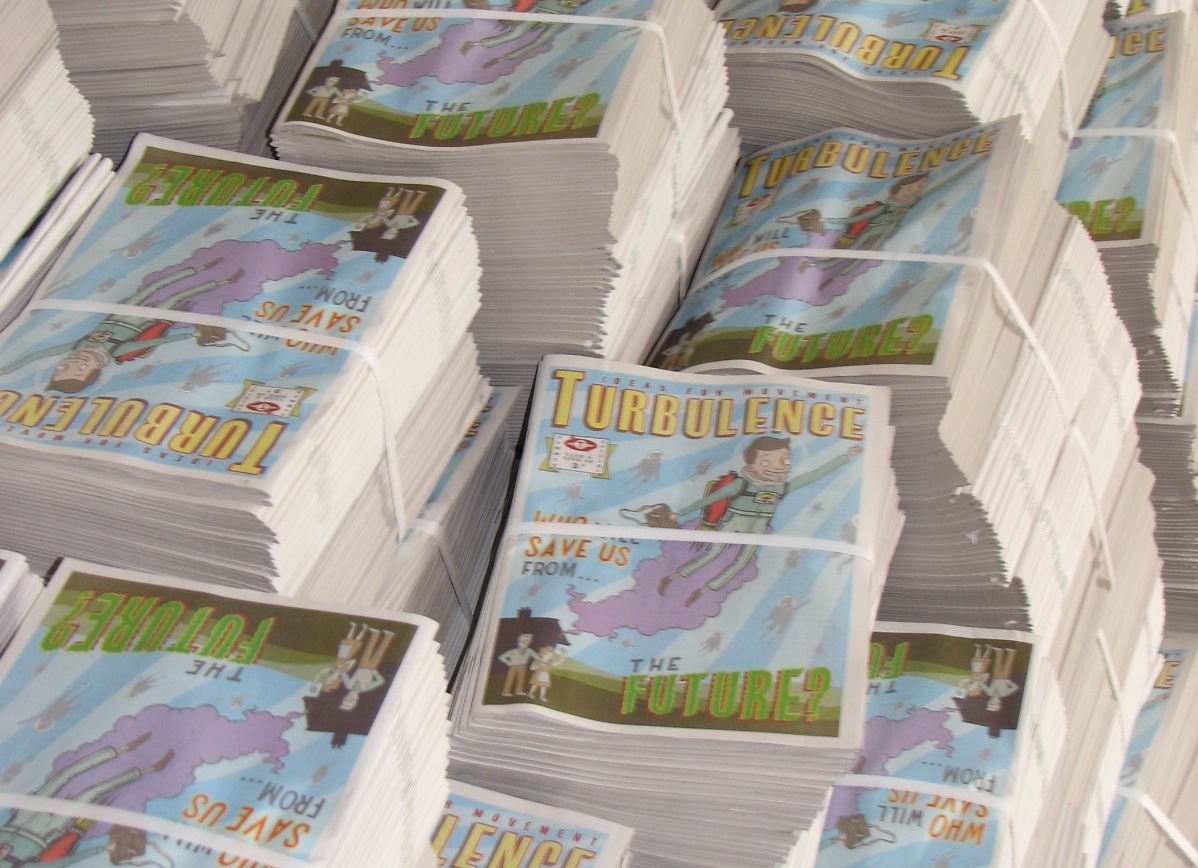 A couple of weeks ago, we sent to print the fourth issue of Turbulence: Ideas for movement entitled 'Who Can Save Us From the Future?' Containing articles and other contributions from John Holloway, George Caffentzis, The Free Association, Christian Frings, David Harvie, Sandro Mezzadra, Felix Guattari, Fabian Frenzel and Octavia Raitt, Tadzio Mueller, Harry Halpin and Kay Summer, Keir Milburn, Rodrigo Nunes, Ben Trott, and Kristyna Baczynski, as well as the Turbulence collective, we've been delighted with the positive response the magazine has so far received.
Turbulence is available for free, both in print and online. However, to ensure this can remain the case, we rely on generous donations from our readers. Printing Turb_04 set us back several thousand pounds, and distribution costs have so far stretched into the many hundreds. We're thrilled to be receiving so many orders and requests for copies, but we have now well and truly run out of cash.
If you've already received a copy in the post, picked up the latest issue at a bookstore near you, or hope to be able to get your hands on one in the near future, please consider making a donation no matter how small!
Donations can be made via the PayPal button here.
If you'd rather pay directly into our bank account or write us a cheque, get in touch with us at editors@turbulence.org.uk

Tweet
comments