'Move into the Light?' @ Amazon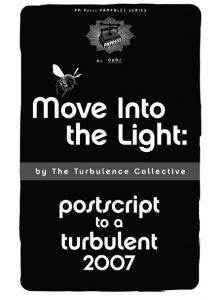 The PM Press edition of 'Move into the Light? Postscript to a turbulent 2007' (Turb_03) is now available for order via the following Amazon sites:
Amazon.com (USA)
Amazon.ca (Canada)
Amazon.de (Germany)
Amazon.at (Austria)
Amazon.fr (France)
Amazon.co.uk (UK)
Amazon.co.jp (Japan)
Alternatively, copies can of course be ordered directly from PM Press here, or read free online here (PDF). Translations, as usual, are available here.

Tweet
comments