Turbulence 5 Now Available @ Arnolfini Gallery in Bristol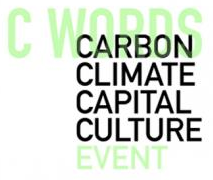 The Laboratory of Insurrectionary Imagination have a week long installation (17-22 Nov.), Operation Bike Block, followed by a week of workshops (22-29 Nov.), at the Arnolfini gallery (16 Narrow Quay, Bristol, BS1 4QA, UK). For more information on the Lab's events at the gallery, click here and here (See also the Bike Block video and the Lab's website.)
The event is part of the C Words two month investigation organised by Platform at the Arnolfini Gallery in Bristol in the run up to the Copenhagen Climate Summit. For more information click here.
Advance copies of Turbulence 5 are now available at the exhibition.
Many thanks to the Lab!

Tweet
comments