Turbulence Event at Bluestockings Bookstore in NYC, January 12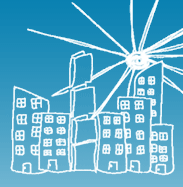 Turbulence editor Ben Trott will be speaking at Bluestockings Bookstore in New York City on Tuesday 12 January, 2010 at 7pm. He'll be talking about the Turbulence project and presenting the argument made in 'Life in Limbo?', the editorial article in the recently released Issue 5.
Suggested donation: $5
.
Address
Bluestockings, 172 Allen Street, New York, NY 10002. Map here.

Tweet
comments