Italian Translation of 'Life in Limbo?' Published by 'Loop'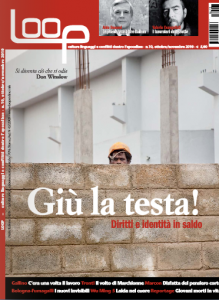 An abridged Italian translation of our Issue 5 editorial article, Life in Limbo?, was published in the October/November 2010 issue of Loop (No. 10) magazine. The entire magazine is now freely available online here. Flick through to pages 12 and 13 for our article. A translation of the complete article is available here. We would like to thank Alessandro Zagato for the translation and Alex Foti for his editorial work.
Further translations are available here.

Tweet
comments