Politics, movements and institutions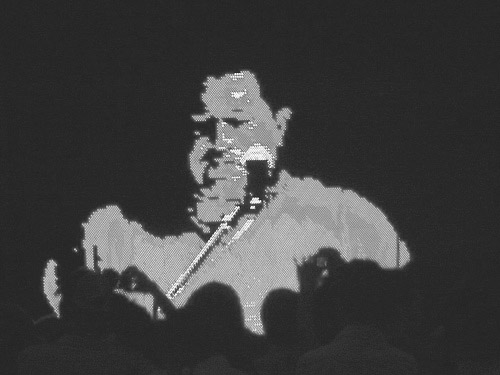 Photo: LuisCarlos Días, CC Attribution-Noncommercial 2.0 Generic
Ten years ago, I had the greatest hope in the movements that would shortly afterwards come together in the organisation of the World Social Forum (WSF). The 'scream of Chiapas' had just been heard, and the strength of peasant movements such as the MST and mobilisations like the one in Seattle made it possible to launch a global opposition to the WTO. In the WSF, it seemed that the ensemble of forces that could lead the process of overcoming neoliberalism was becoming organised. However, we ran up against the hegemony of NGOs and a limited, reductionist concept of 'civil society'. The protagonists of the passage from the phase of resistance to that of building hegemony turned out to be political (rather than movement) forces and governments – starting with Hugo Chávez's election as Venezuelan president in 1998, and then spreading across Latin America.
Social movements did not realise this and lagged behind, clinging to a narrow conception of the 'autonomy of social movements'. They became weaker and some have practically disappeared. Those, on the other hand, that found a rearticulation with institutional politics (Bolivia being a clear example) now have an active participation in the construction of 'another possible world' – something to which the presence of five Latin American presidents at the last World Social Forum (in Belém, Brazil, 2009) bears witness.
Emir Sader is a Brazilian sociologist and political scientist, with historical ties to the Worker's Party (PT). Actively involved in the organisation of the World Social Forums in Brazil, he remains a member of the WSF's International Council
This article is part of the t-10 series from Issue 5 of Turbulence asking, 'What were you wrong about 10 years ago?'.