Turbulence to Participate in 'Learning Play' at the ICA, London, on Friday 10 September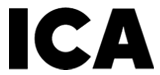 The 48 hour seminar, organised by 'Chto delat?', that we're taking part in at the Institute of Contemporary Arts (ICA) in London began this morning. The seminar is now fully booked, but it ends with a 'learning play' called 'What Struggles Do We Have in Common?' at 20:00 this Friday 10 September. If you're in London, come along! It's free, but you need to book (details below).
Here's the information about the play, taken from the ICA website:
Learning play "What Struggles Do We Have In Common?"

Presented by Factory of Found Clothes, Nina Gasteva, Chto delat? and the participants of the 48 Hour Communal Life Seminar?

The title-question of the seminar and the play "What struggles do we have in common?" addresses the urgency of reconsidering the cultural field as a battle ground – where different forces of politics, aesthetics and ideology confront each other. The play concentrates on the recurrent conflict between artists and intellectuals who have chosen, out of a perceived necessity, to carry on their work within the framework of the institutional landscape, and activists who consider this position a betrayal of a political agenda that serves only to further the particular 'brand' a collective carries, detached from any political relevance. The play is an attempt to stage this conflict publicly and invite a local audience to engage with potential resolutions.

The Factory of Found Clothes (FCC) are Natalya Pershina-Yakimanskaya and Olga Egorova, respectively known as Gluklya and Tsaplya, both members of the collective Chto delat?. Founded in 1995 in St Petersburg, FCC are a well known feminist collective who often use participatory research methods to develop an operational logic of 'fragility' as subjectively antagonistic to that which is the state of things – be that the repressive social and political climate of Russia or the reflexive futilities of international art scenes. At the ICA, they are working with choreographer Nina Gasteva and Chto delat? to present a participatory public performance of a learning play that has been worked on collectively by all participants in the 48 Hour Communal Life Seminar.
Tickets can be reserved via the ICA Box Office by calling 020 7930 3647. The address and directions can be found here.
Participants include:

Tweet
comments